September 18th, 2013 by
Sammy
This week's chart is all about that feeling: a hug from from mum, a cup of tea at the end of a long day, little baby animals being all dead cute and that… all that gooey stuff. It takes a bit of something special to pull the ol' heartstrings in this desensitised world of ours (thanks, 4chan) but even companies perceived as industrial bigwigs like Chanel and Chipotle can feel the love in the air. Chanel goes back to its provincial roots with a touching love-letter to its founder Coco Chanel, an orphan girl who by sticking to her principles, going for something original and mending a broken heart created a fashion legacy like no other. It also looks lovely- just as chic as Chanel herself.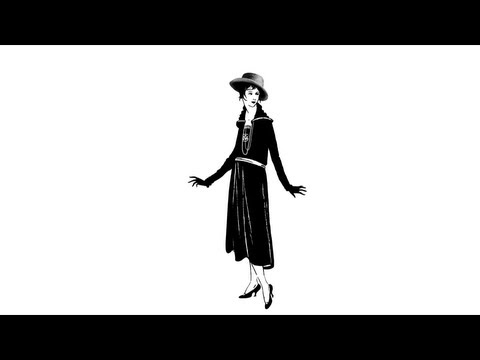 I have to say, Chipotle's ad was the one that got me right in the feels. Down-trodden scarecrows being pushed around by terrifying robot crows while a happy facade hides shiny-eyed cows in boxes and steroid-jabbed chickens… It might not sound immediately familiar, but this is a seriously moving piece of social commentary, and an interesting move for a fast food joint. It's a tie-in with a game which kinda makes me wish a phone good enough to play it.
Speaking of phones, they seem to be having a moment too- especially after the twin release of the iPhone 5s and 5c on the 10th. Unfortunately for Apple, there seems to be a new kid on the 'blok' (hohoho) in the form of Phonebloks, a brand new way of thinking about the way we buy and use our phones. By having a phone that can be easily broken down into single components and be bought  and replaced piece by piece, it's looking to revolutionise the mobile phone market. It's captured the hearts and minds of many a phone-fancier and it's climbed to the top of the chart.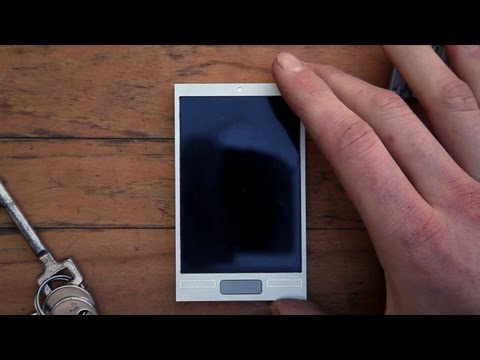 UCG chart-side it's more of this soppy stuff. Prepare to have your heartstrings twanged mercilessly and to blubber in a public place as Spencer proclaims his undying love to his sweetheart along to a banging bassline in Home Depot. Not completely drained of every fluid in your body yet? Then bawl like a small child at LAHWF's 'Tipping Servers $200′, where three lovely waiters and waitresses get more than they were expecting when an evening shift turns into a happy dance.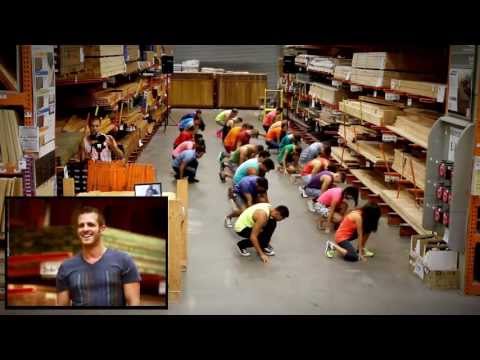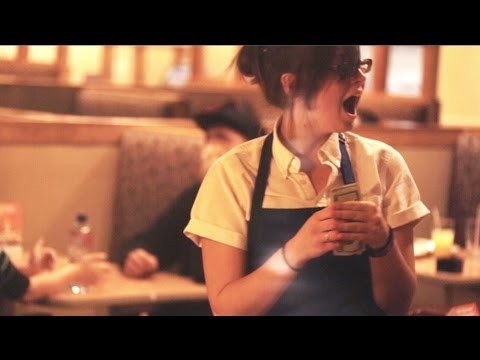 Here to dry those tears, Kid President is a cheeky chap I just can't get enough of. Robby is the little dude with big ideas who's met Obama, Beyonce and a host of other celebs to get their views on the world. Not fazed in the slightest by his celebrity status, Robby is forever chirpy, optimistic and generally awesome. In this video he gets motivational with his ultimate feel-good pep talk for students and teachers. Remember: 'You're here, you take up space, you matter!'. Oh Kid President, I believe everything you say.
Elsewhere in the UGC chart we've got Shane Dawson going gaga for Gaga, Ben Affleck getting totes emosh about his kiddiwinks and Ohio University's marching band giving Ylvis' The Fox a bash.
Squeak of the Week: To round off this emotional encounter, let's have a bit of pure silliness. Vine+kitten+Miley's Wrecking Ball? Most excellent. Happy Wednesday one and all!